History
In late 2006 to early 2007 the Cherry Grove congregation was exploring ways to reach new people. As we evaluated our ministry area we noted a number of points in common among folks living in Forestville, York, Beaver, Bristol, Carimona & Bloomfield Townships. – Firstly, all were rural residents. – Secondly we noted the presence of horses at many hobby farms – Thirdly we knew from stopping to talk to folks along the road and visiting in homes (and barns) that Country music was by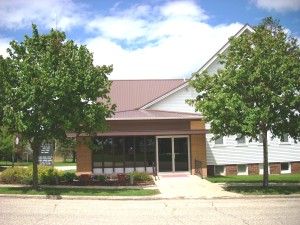 far the most popular music being played. Combining those factors led us to the conclusion that a "Cowboy Church" service might do well in the area.
We held our first Cowboy Church service in September of 2007, and have been offering a service at least monthly since April of 2008.
Regular Service – every Sunday morning at 10:00 a.m.
Cowboy Church
Sponsored by the United Methodist Churches in Cherry Grove, Fountain, and Spring Valley, Cowboy Church is held at the Cherry Grove United Methodist Church on the first Sunday evening of each month at 6 p.m.
Featuring Country, Christian Country, Bluegrass, Country Gospel and Cowboy music, This service appeals to folks who enjoy a more relaxed service and music other than classic Christian hymns.  Cherry Grove is located approximately twelve miles SE of Spring Valley, MN, and the church is 1 block east of the four-way stop on County 5.  Please call the Cherry Grove church at 507-937-3177 or Faith UMC at 507-346-2830 for directions.
Musicians who'd like to participate are invited to arrive an hour early to practice with the band.
We invite you to worship with us at Cowboy Church!